I've never been a fan of the Jag/Jazz family of guitars, simply not a guitar I would choose to play. However, I picked up this body, neck and scratchplate for a good price so it made sense to have some fun refurbishing it.
A previous owner of the guitar had attempted some form of artwork, and along with a few bumps and scrapes it made sense to begin by stripping the body back to a natural finish.
It started off looking like this: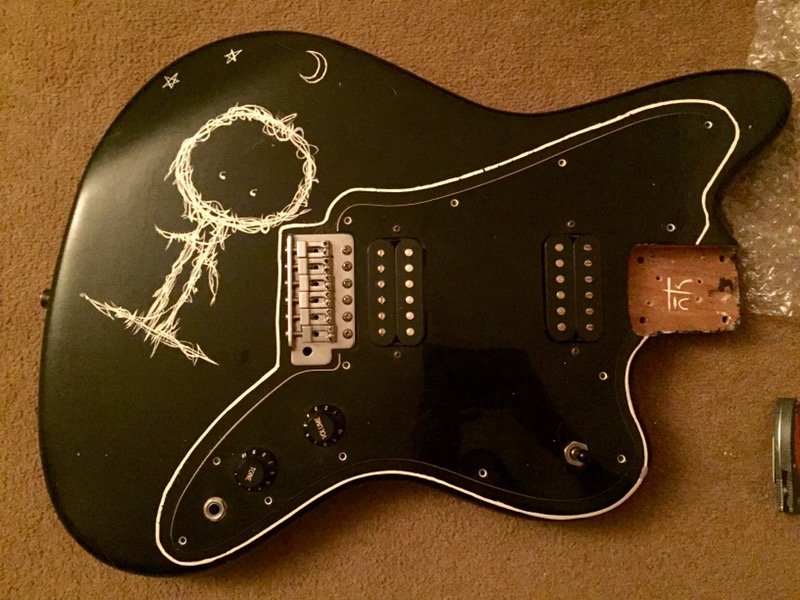 During the heat gun stripping: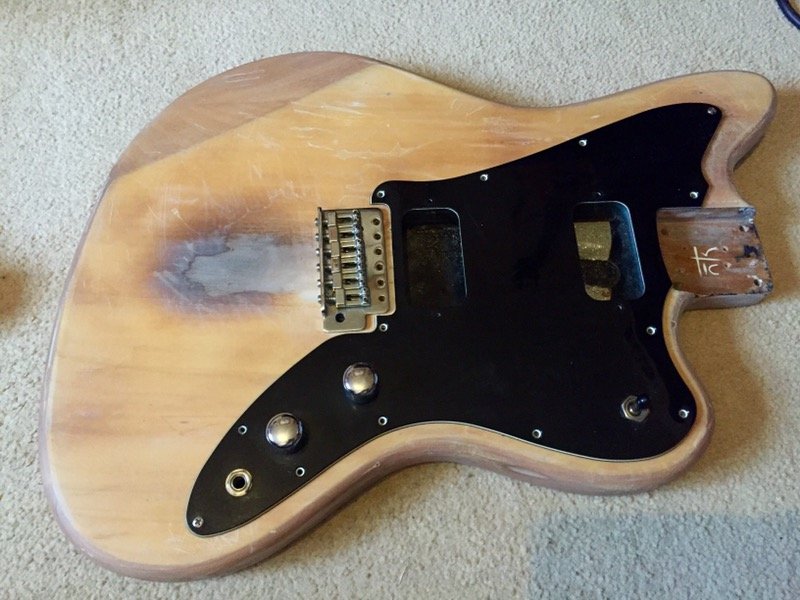 Getting an idea for the finished look and feel…natural wood with black and chrome: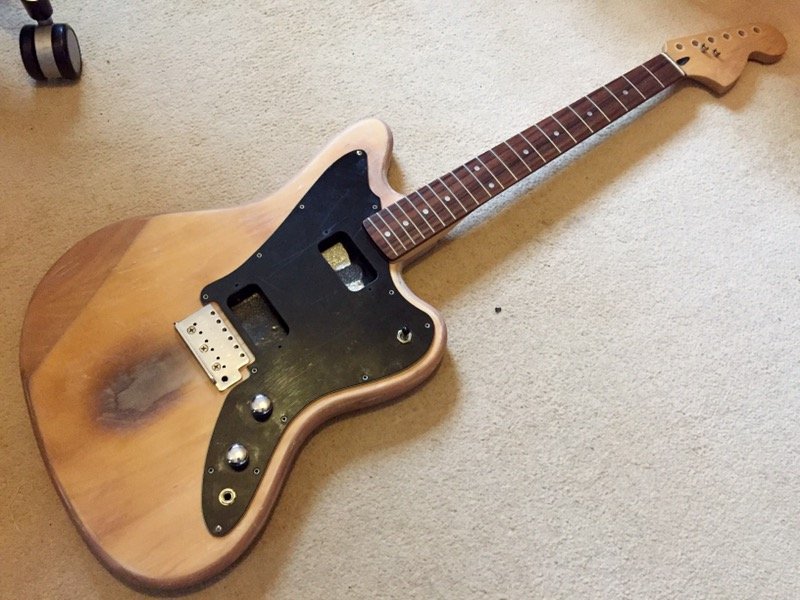 40 grit sanding complete, all lacquer gone and poor finish in the maple cap sanded to a "knot" in the grain: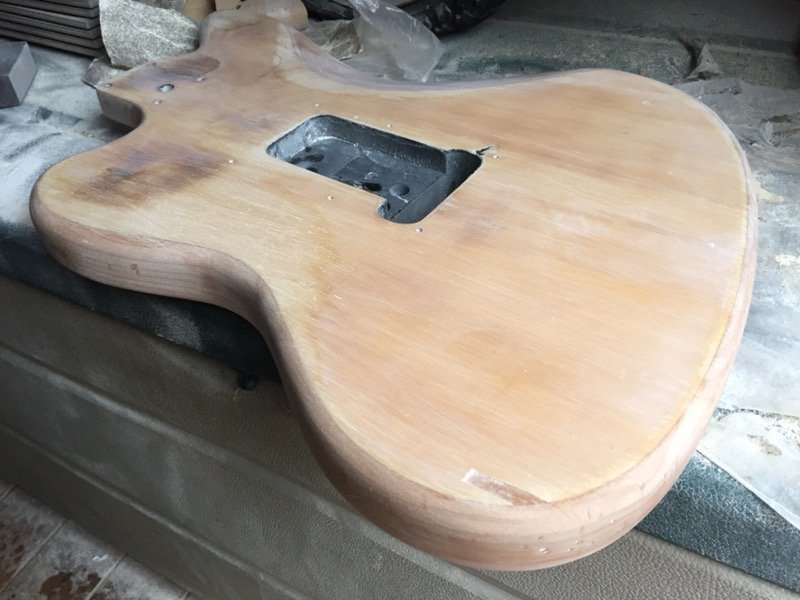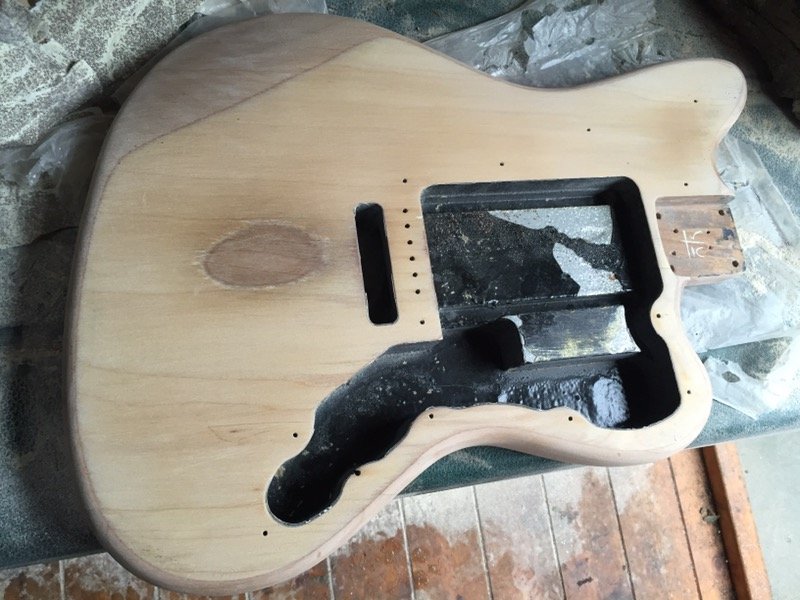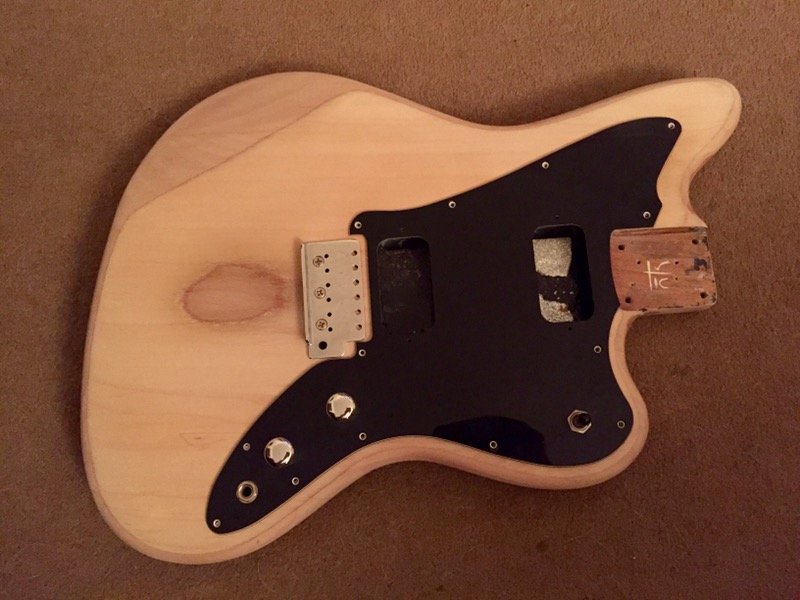 I lightly sanded the back of the neck and headstock to remove the initial gloss and give it a smooth satin finish. The front of the headstock was sanded hard to remove all traces of previous branding: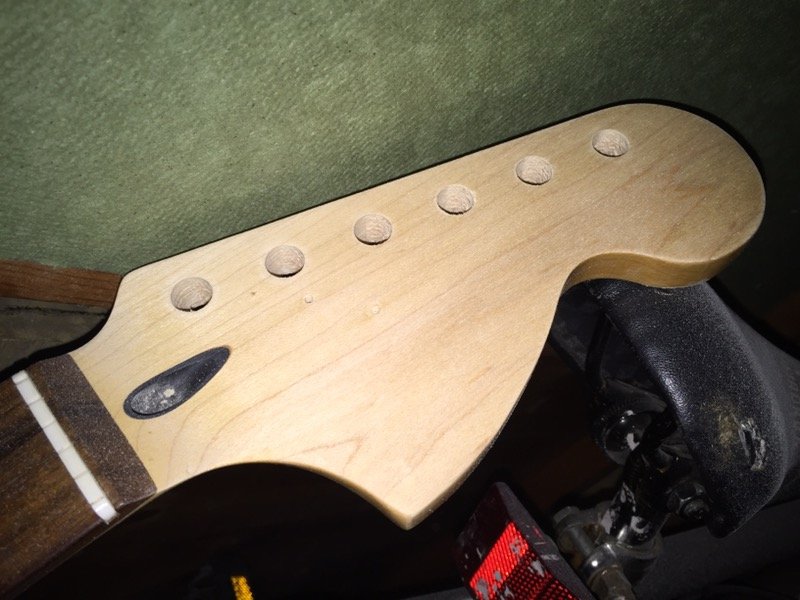 The headstock through the different stages of walnut stain. The reverse of the neck was lightly sanded up to 1200 grit and finished with a single coat of Danish oil, for a satin touch.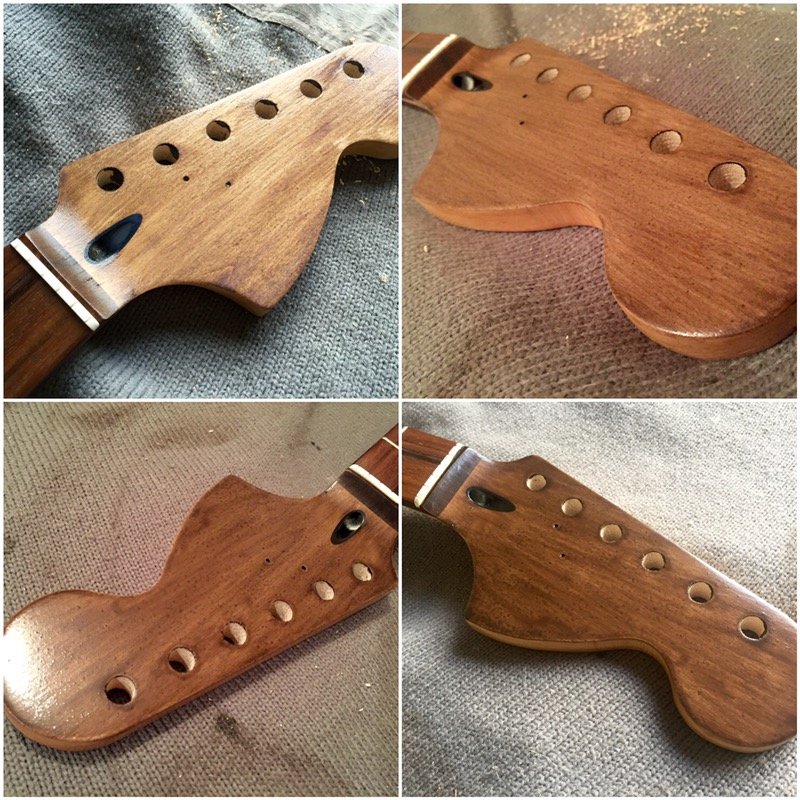 The body through the stages of walnut stain.
The first couple of layers were applied with a damp brush, spread reasonably evenly. Between coats I sanded very lightly with 120 grit paper. I was aiming for a road worn, almost burnt, look.
Later coats were applied heavily with the brush and then wiped with a sponge in the direction of the grain. This gave the appearance that the first rough coats were part of the finish.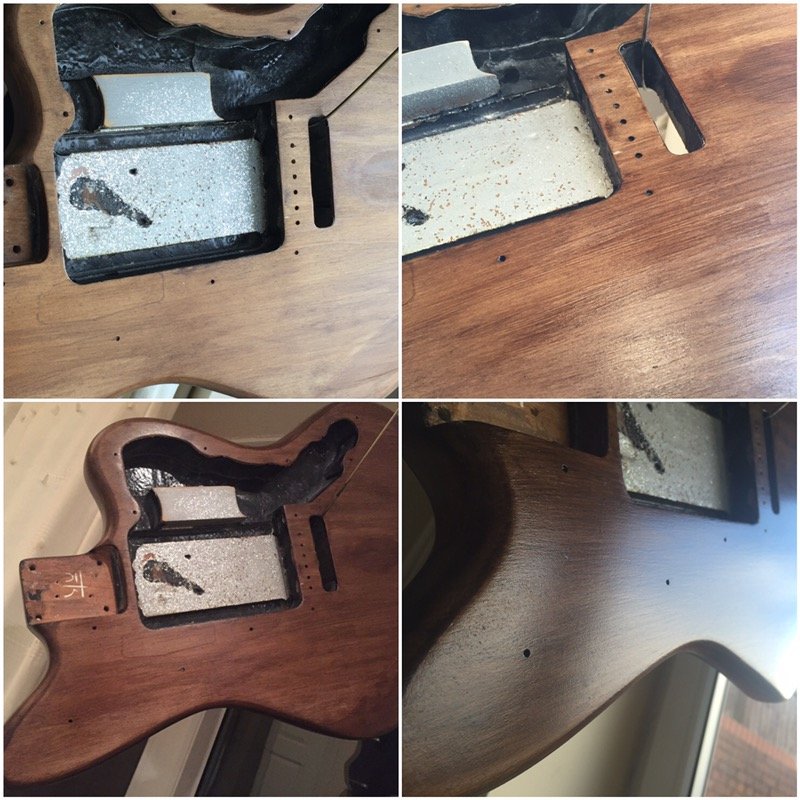 I finely sanded with 600 and 1200 grit then applied Danish oil. The Danish as applied liberally in the direction of the grain, with approx 6 hours between applications. This pic is at 5 coats:
Two humbuckers
3 way switch
B500k volume
A500k tone (coil tapped)
Vintage cloth covered wire
The Finished Guitar
Pretty pleased with the finished results, I think the road worn look has been achieved. The wiring gives plenty of tonal options; both Telecaster and Les Paul like sounds are available with ease.