2005 Gibson Les Paul Classic
I'm a big fan of Les Pauls, but being a typical, peer-led guitarist, I only like flame top variations, goldtops and customs…and juniors…love them too.
Anyway; I recently traded a Strat for this, a 2005 Gibson Les Paul Classic 1960 in a cool tobacco sunburst, or desert burst as it is known by Gibson.

(Excuse my greasy fingerprints)
The guitar is in great shape for its 11 years, has the slimmer neck like a 60's one, which is the guitars only real redeeming feature.
(Not that Gibson made any Les Pauls past 1960…but that's by the by…)
The body is non-chambered and has that solid Gibson sustain which we all love, the electrics are completely stock with the ceramic humbuckers that do have a really good screaming tone when pushed.
One interesting point on this guitar is that the frets from 3-9 are badly worn, which means that it's been in someone's hands who rarely played outside of these frets and never bothered to sort them!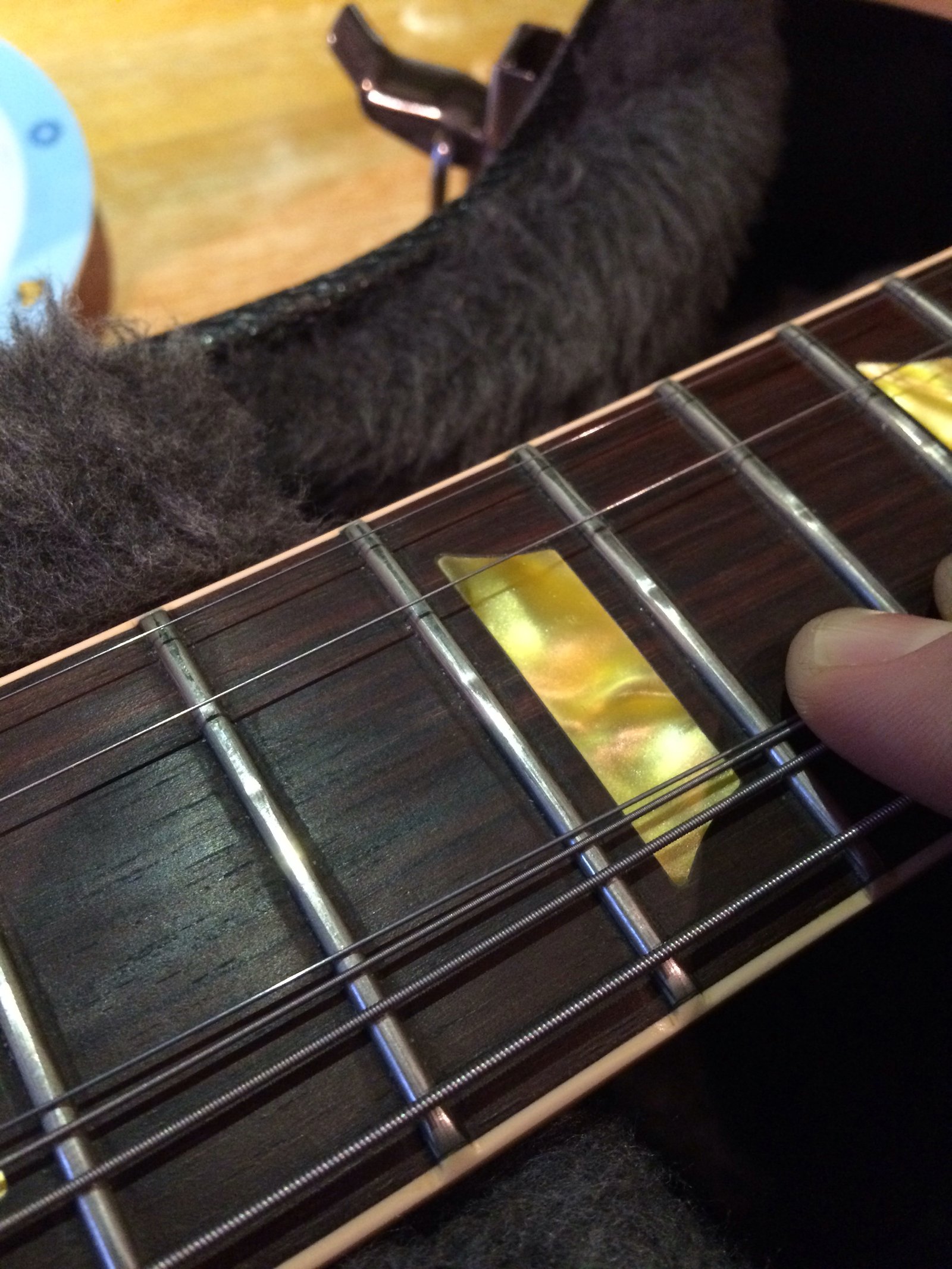 The other thing that I'm not keen on at all is the piss-yellow inlays they put on all "classic" guitars back then, I mean, who wants it?
If I was keeping this guitar, the inlays and tuners would be changed…as would the pickups or maybe just add the covers.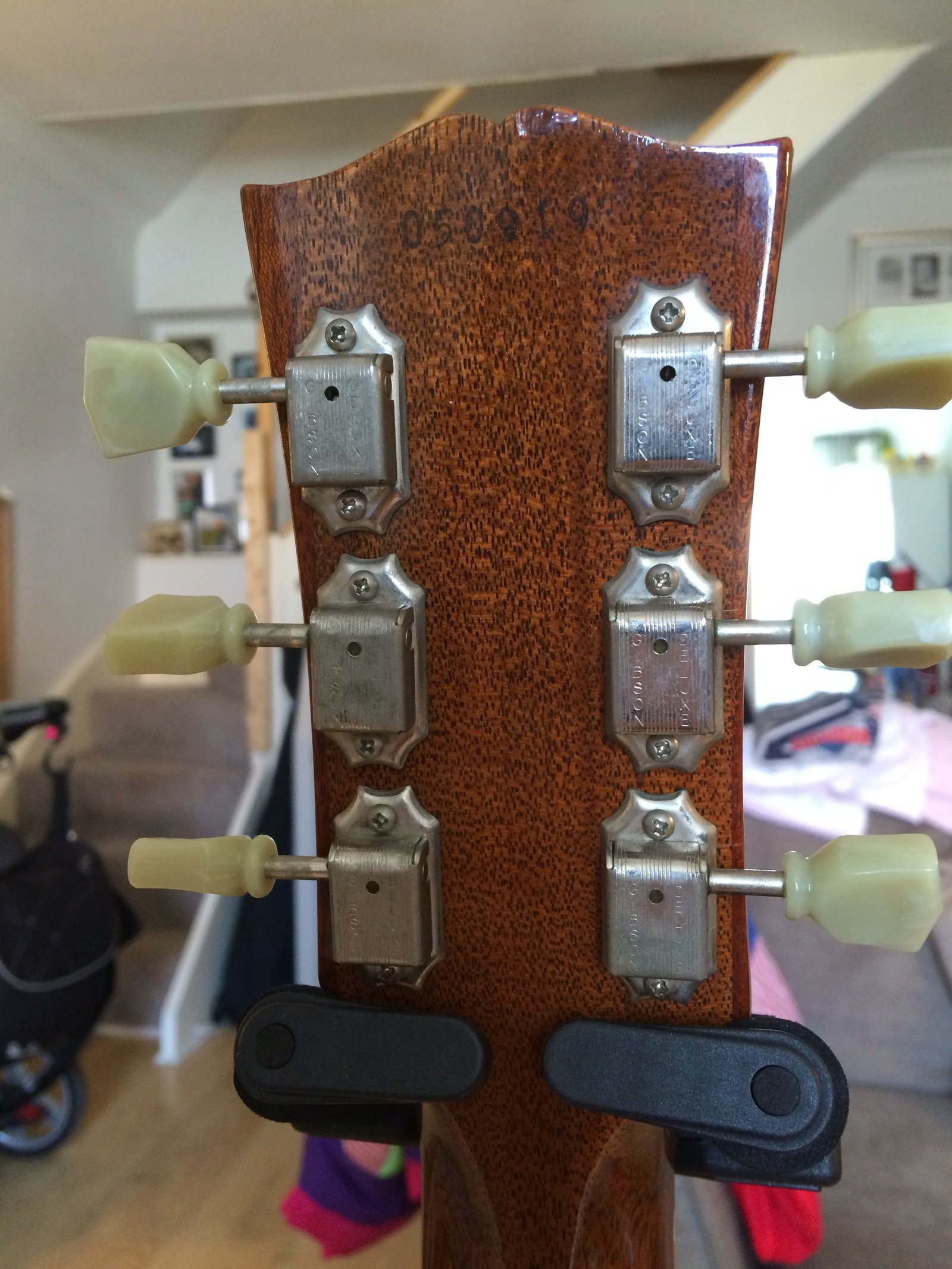 The tuners would be changed as these ones have always failed me, made in Japan, not sure by who, but they're just cheap and…well…shit.
The previous owner took off all the plastic parts which indicate a classic, as in the pickguard with 1960 on it and the truss rod cover with "classic" scripted on. I don't blame him, it doesn't say "Les Paul Model" on the headstock it says "Les Paul Classic" like they used too? No. They never said that.
Anyway, he kept them with it…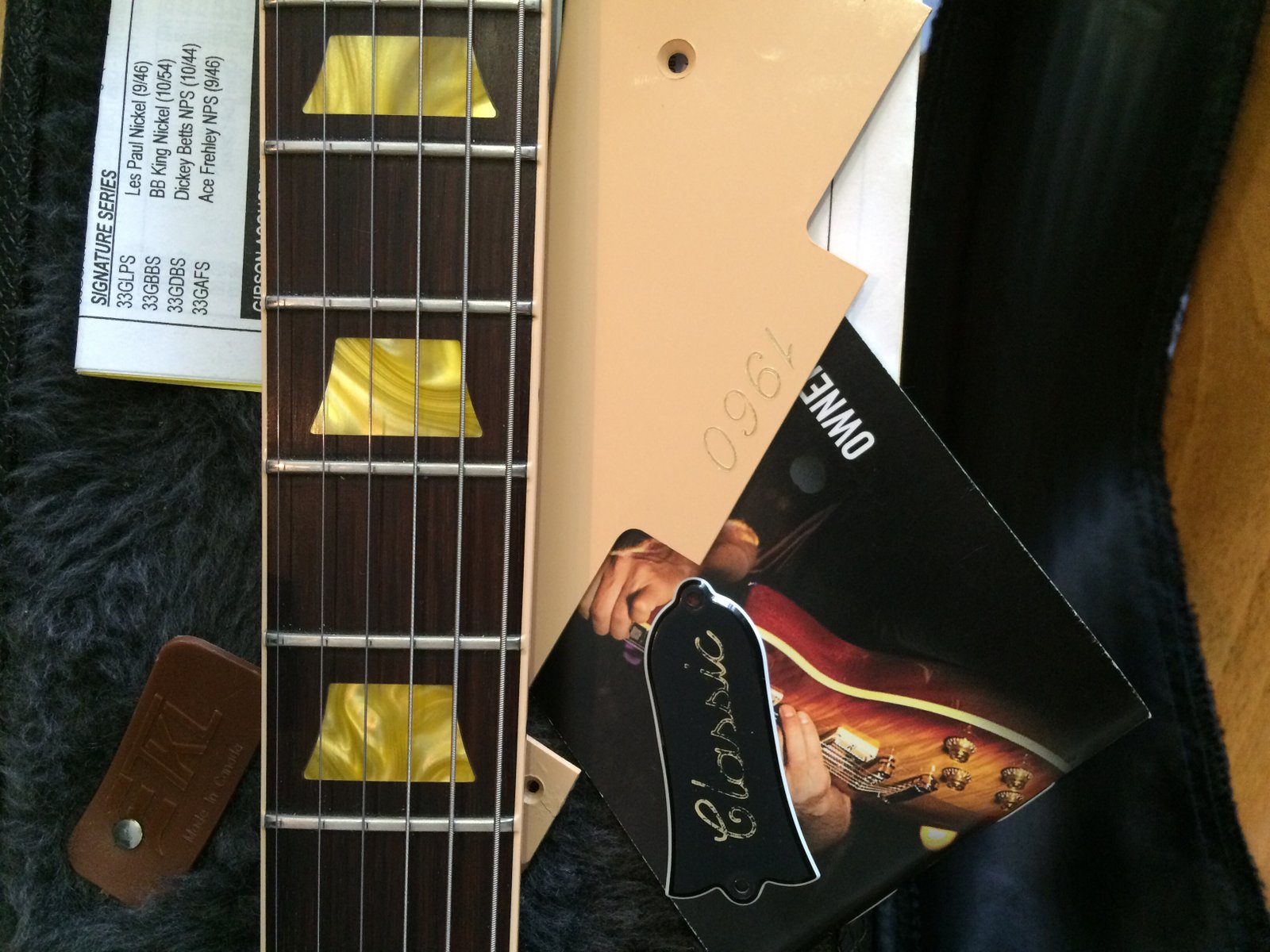 Strictly speaking it's not a standard or reissue, it's close mind but not quite, it's a great guitar for sure but not my cup of coffee at all.
It has its cool TKL black reptile skin case too, they're never not going to be cool are they? Has that horrid shroud thing too. If I kept it; I'd cut that off.
So to recap, it needs…(for me to keep hold…)
Fret dress/stoning.
Pickup covers or change
Inlays replacing
Strap locks
Grover 18:1 Rotomatics
So, it's about £200 to sort it all, can I be arsed?
No.
I'm selling it, well; I've been trying to sell it; this guitar has proven to be cursed as I've offered it on the usual Facebook groups at £950…no biters…put on eBay; same deal.
However, I've had some hilarious trade offers…I can't go into them here. But some have been laughable.
Anyway, it's going to a dealer who can be bothered with it.
It's one I'm not sad to see leave. At all…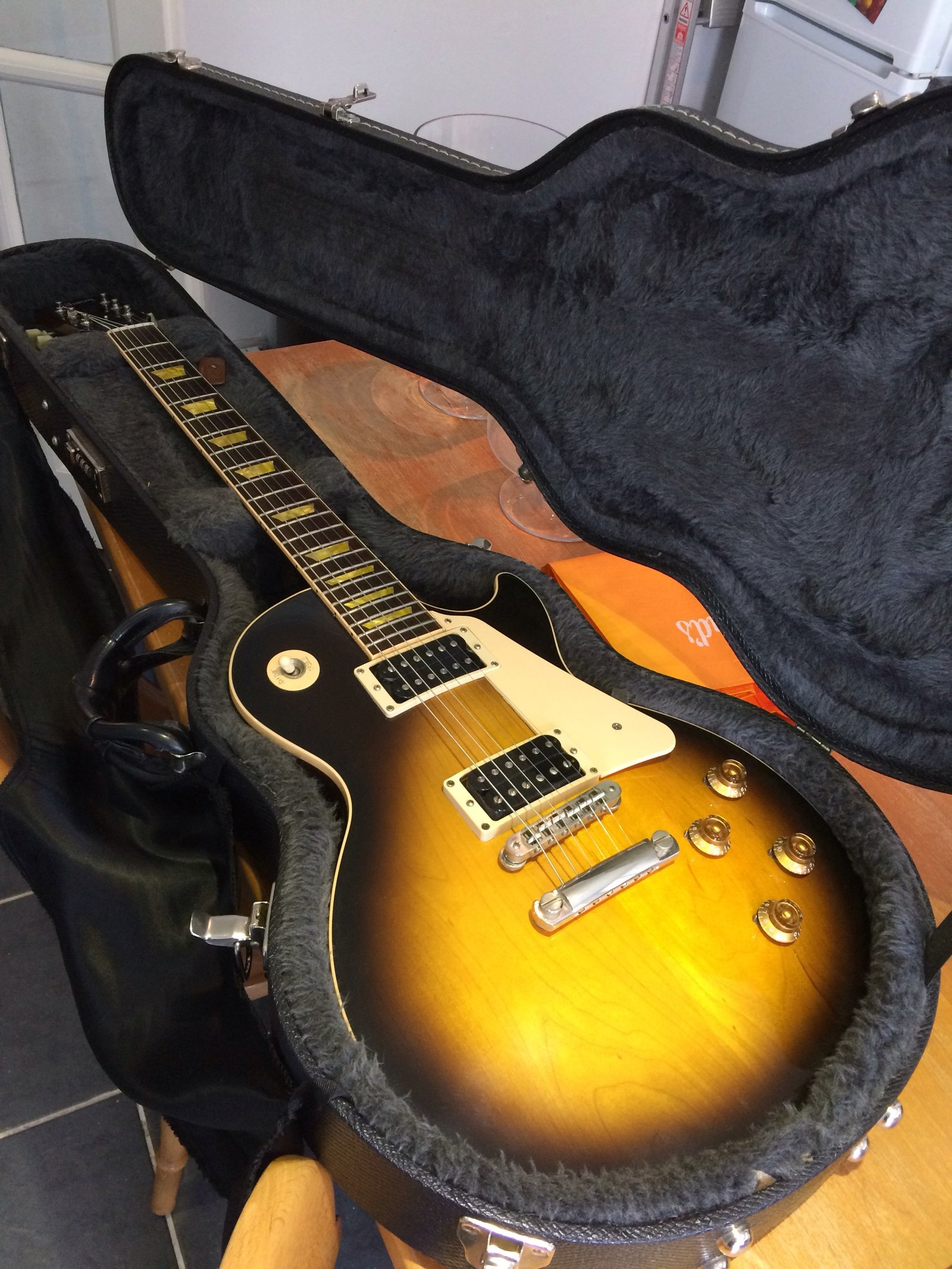 Don't be fooled by the last picture, it's a goat in sheeps clothing.