2004 Gibson Les Paul Standard
Breathtaking flame maple top on this one. The colours and depth in the grain/finish are really exceptional. The maple truly dances in the light, drastically changing the guitar's appearance depending on the viewing angle.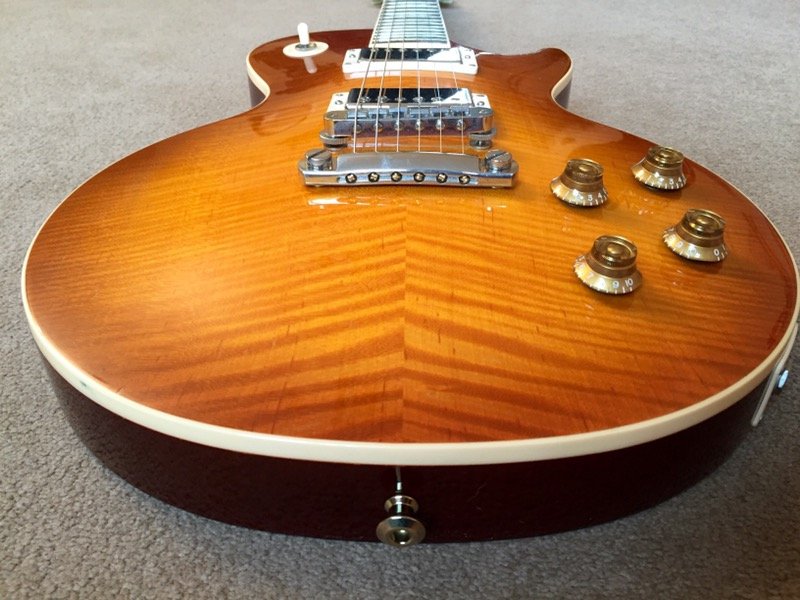 It came by these ends with a problem high e string, namely a metallic buzz up and down the board.
A decent service later, including cleaning the string grooves on the nut & bridge, fret polish, truss rod tweak and restring, and the issue had disappeared.

A really lovely guitar to play, it sustained forever and did everything a good Les Paul should.