1992 Patrick Eggle Berlin Deluxe
The best guitar I've ever had, without exception. Built in 1992, the first full year of production, it is beautifully designed and constructed.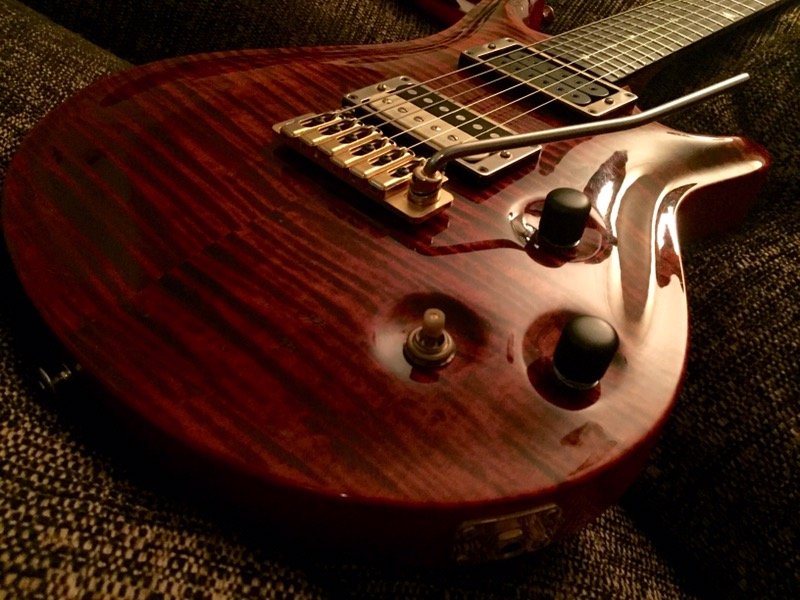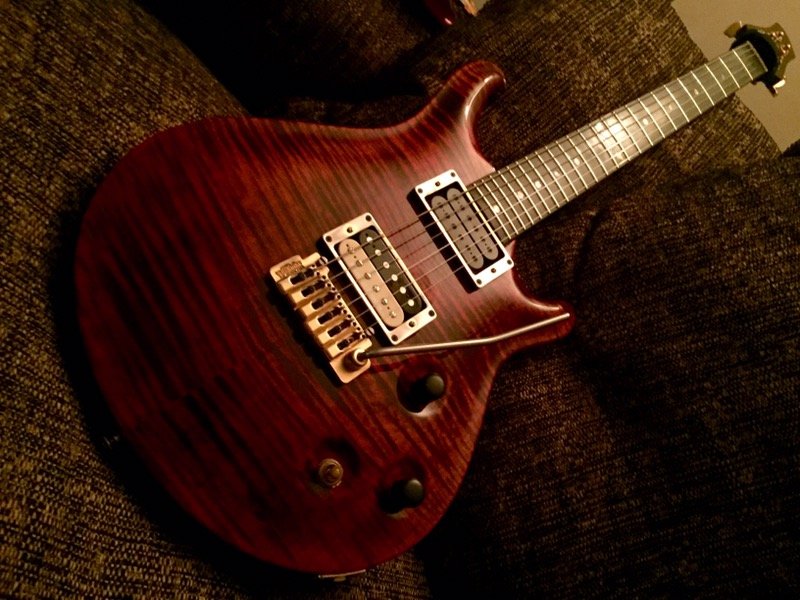 The only things I've changed from factory are the control layout and pickups. I prefer the volume and tone in Strat positions (with the switch at the back), to the standard Eggle layout with tone and switch reversed.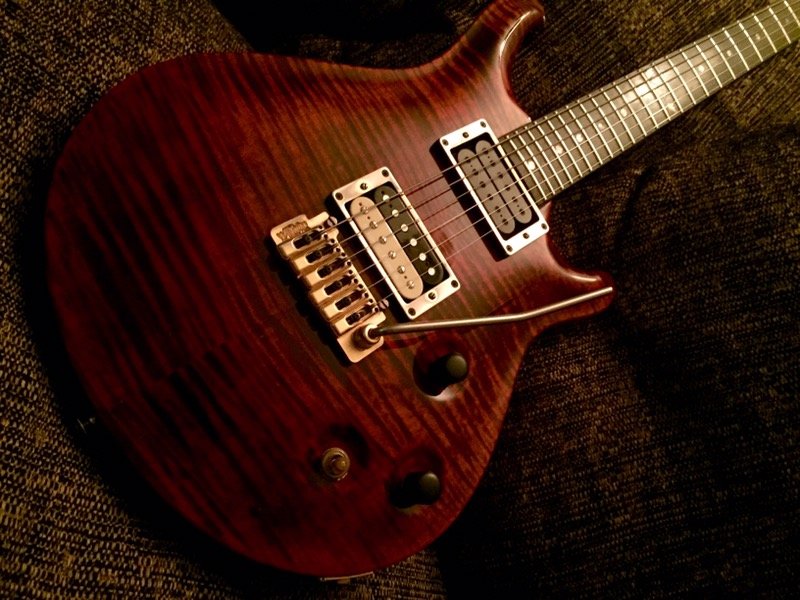 I've tried various different pickups in it over time:
Seymour Duncan Custom Custom (bridge) & SD Jazz (neck): sounded nice and smooth in all positions but lacked grit and focus.
1970's DiMarzio PAFs: loads of grit but thin when backing the volume off.
Bareknuckle Juggernaut (bridge): didn't like it at all. Characterless and flat.
Seymour Duncan Jason Becker (bridge) & DiMarzio Evolution (neck): my favourite pairing to date, they compliment each other extremely well.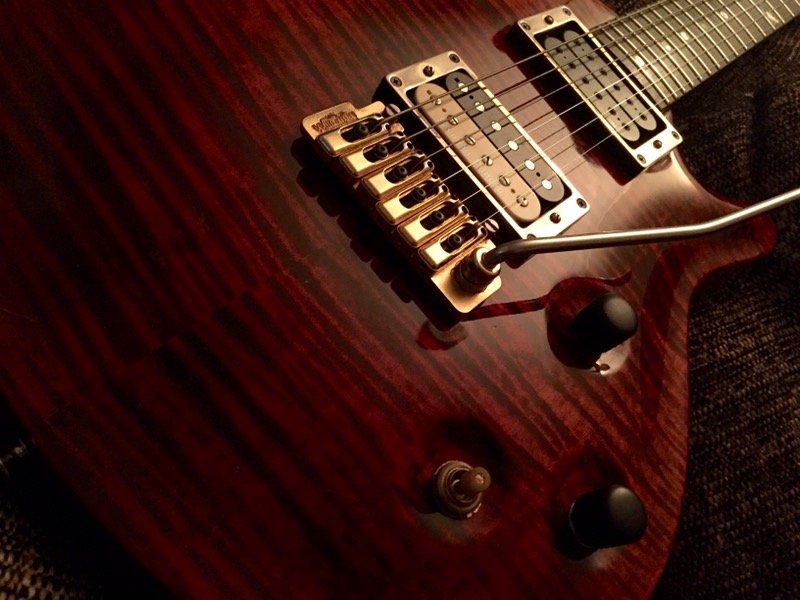 The original 1992 press clipping: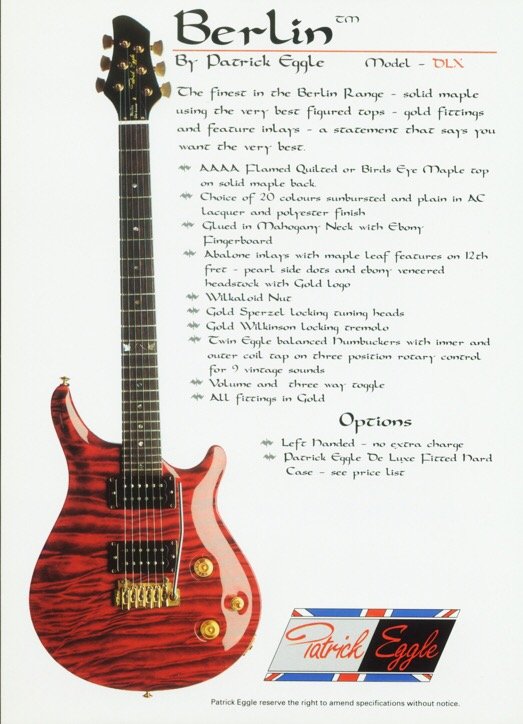 More photos: