Hayden Mini Mofo 15w Class A Valve Amp
I was a touch disappointed at first with this Hayden amp.
Long story short, it takes a good while for it to warm up, much longer than most all valve amps I've played. It's a case of turn it on, go make a big pot of tea, smoke a couple of ciggies, have a nosey at gear for a bit, finish the pot of tea…stick another one on…
That aside, it's a fantastic little class A all valve amp. Nice simple controls, a UK and a US input (essentially a subtle scoop or boost in the mids), master volume, fx loop and it's switchable down to 2 watts.
Also came with a decent branded padded gig bag.
Tone wise it responds well to both single coils and humbuckers. It's rich and full of character.
Pedal wise it works really well with my Klon clone and Rothwell Love Squeeze compressor, from which I've definitely drawn a real lush overdrive legato lead tone.
Fuzz is something it definitely doesn't pair well with, as neither a Dope FX Rams Head or my Mogwai Big Muff sounded anything like good. It just seems to fart in the low end when presented with fuzz.
A pump up transparent boost however really makes the most of the amp itself.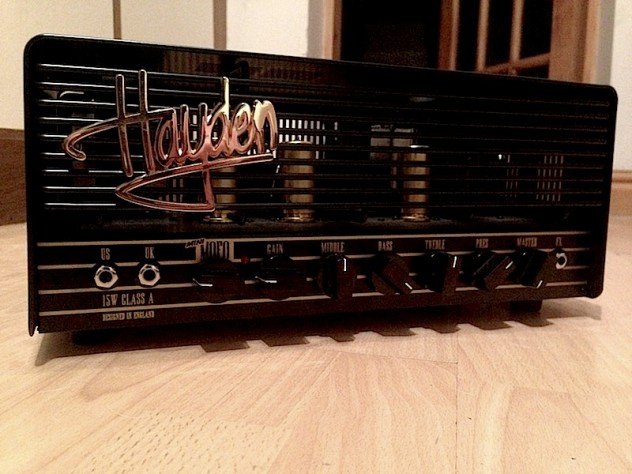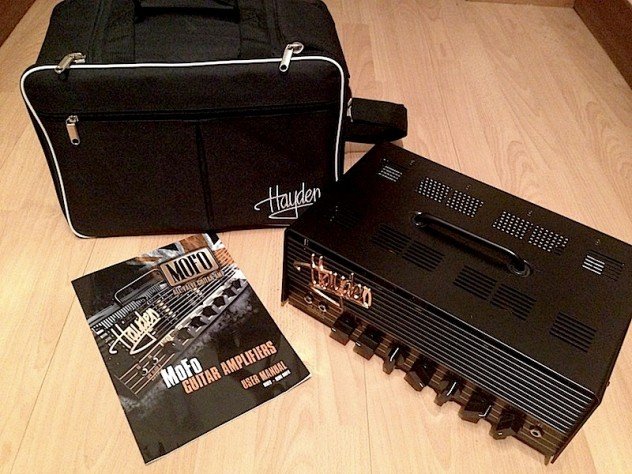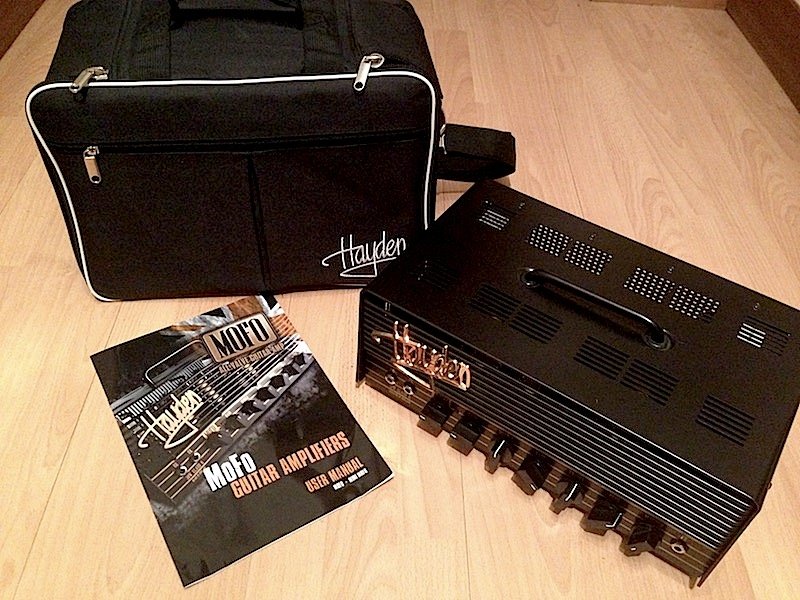 Hayden Mini Mofo Video Demo:
Video demo here: