Electro Harmonix 360 Nano Looper Pedal
I've spent years chopping up and looping wav files on pro tools/logic, so I though I'd have a play with this pedal. It essentially gives one that chopping facility on the bounce – record a part, loop it, overdub, repeat… The recorded quality of the loops is excellent, and the doesn't appear to be any degradation when layering multiple parts in the loop.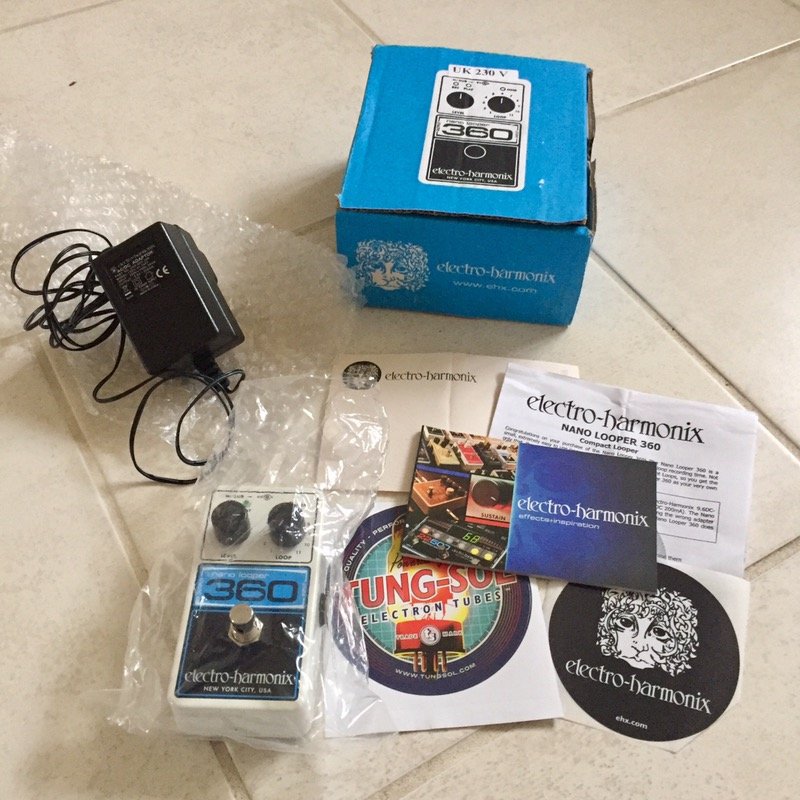 Bad things – I couldn't be arsed spending the time to maximise the potential of this well built pedal. There's a host of functionality attached to very few controls and is simply too much faffing around for me these days.