Acoustics have always been a fickle friend to me over the past 20 years, I hated them, loved them, couldn't play them right, smashed them, stuck stickers on them and never really gave them a second thought over the shiny Fenders and Gibsons in this world.
As I grew up, acoustic records began to filter into my life, Neil Young, John Martyn, Nick Drake etc. I then realised that everyone that played guitar, needed an acoustic.
The journey had been fruitless from buying the new line of cheaper Guild acoustics all the way through to the top of the tree Martin guitars. (I scored a HD-35 and a 000-28H in previous years) but I couldn't really justify owning such expensive guitars for literally just banging out a few chords during drink/drug induced binge nights.
They were all sold in favour of large amplification units.
During a time when I was working for the UK distributor of Breedlove Guitars, I was asked to test and sort out any minor issues with guitars that has just travelled accross all manner of countries.
This led me to a good friend, this unassuming, RRP £399, far eastern made Breedlove OM/FS passport model guitar.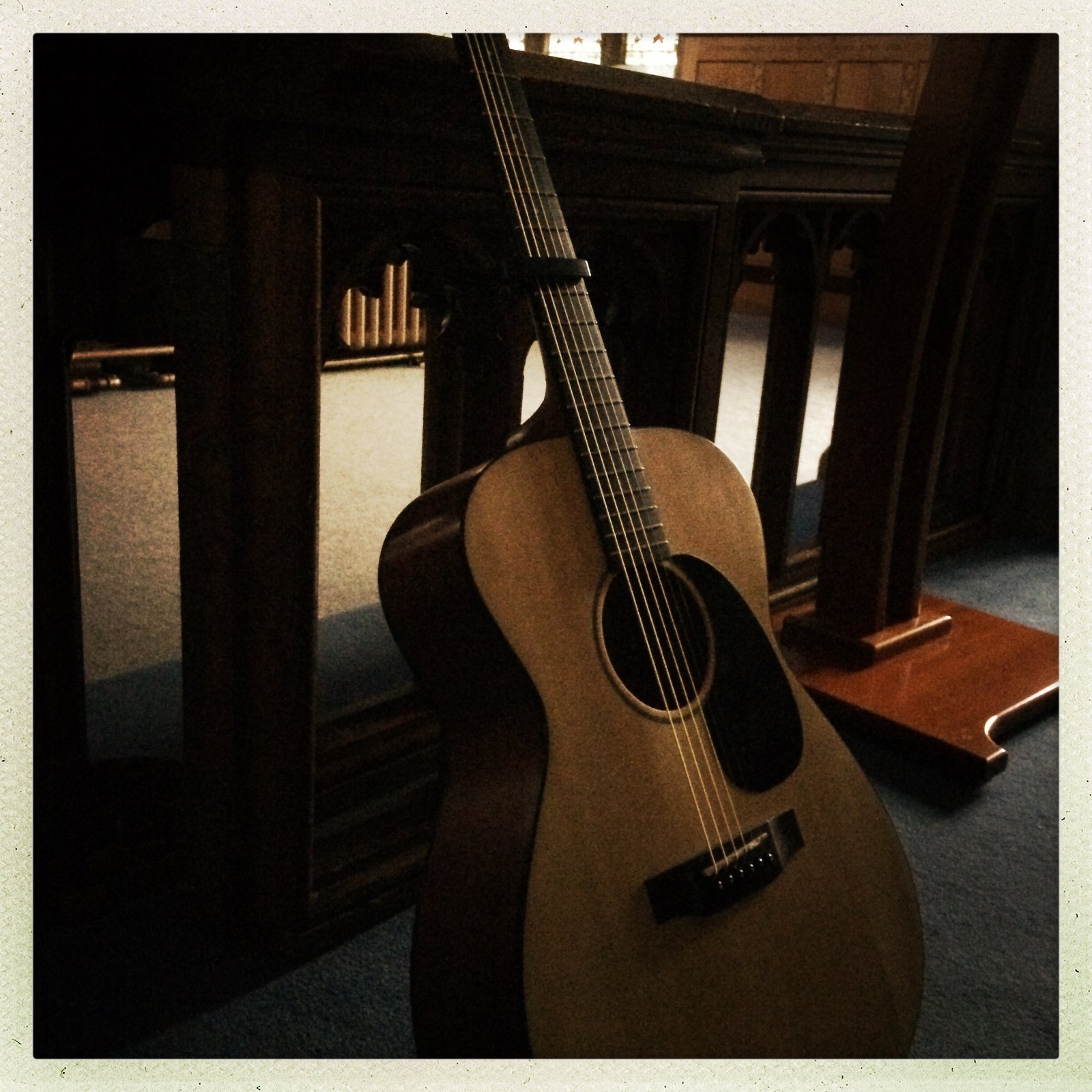 It's got usual appointments, solid Sitka top, rosewood back and sides, fretboard and bridge.
The shape of the guitar is standard 000 or OM style, not too loud but easy to play.
After testing one out post-restring at work, I called the boss and enquired, not two hours later, I bought his demo model for £170.
The tuners were swiftly changed to Grover kidney bean ones…which in hindsight probably wasn't a good move!
I started to consider teaching guitar around this time (2009) and decided to go for it, dragged the Breedlove to every lesson pretty soon, the guitar had paid for itself and began making me slowly rich!
One lesson however, the cheap gig bag  that the guitar lived in, broke when I took it out of the car…it hit the deck hard and split the top…I had this repaired to stop it getting worse, the scars are still evident.
After a new case and set of Elixirs, the guitar soldiers on, I have often thought about replacing it with a better model, a newer model, but this one, with its "Martin" shaped headstock, is potentially the only acoustic I'll ever need.