1991 Squier by Fender Telecaster | Made in Japan
Excellent example of the revered 80s/90s Japanese Squier range. The finishing quality is head and shoulders above anything within the price range (think £200 to £500 second hand).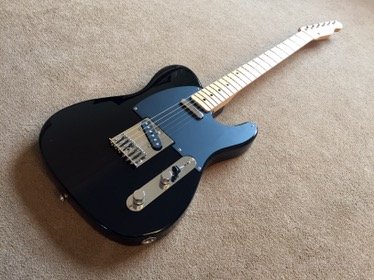 This particular model had a comfortable one piece maple neck, with the silver Squier logo and "made in Japan" on the headstock. The lacquer had worn away in the usual "CAGED" chords area, but rather oddly there was barely any fret wear. After a good clean and polish the frets came out beautifully.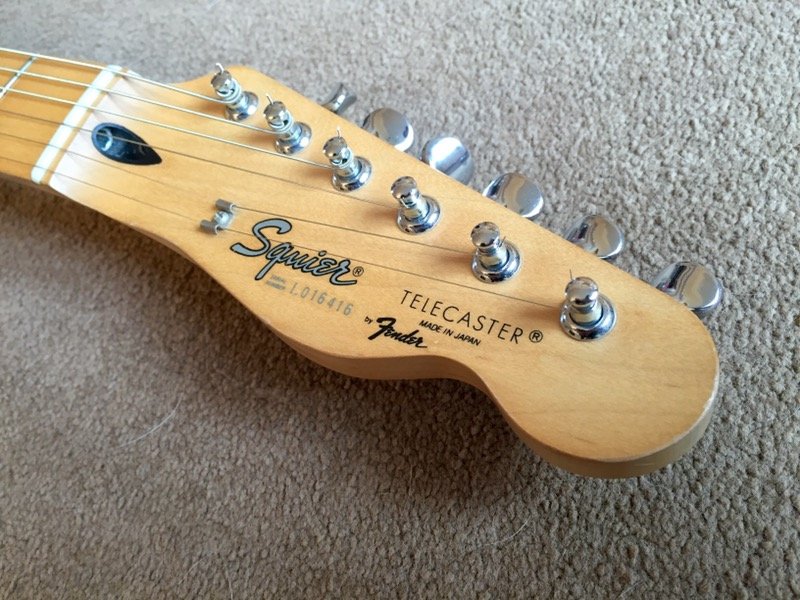 As mentioned earlier, most of the older Japanese stuff destroys everything in it's price class and this one was no exception. Tele twang straight out the bag, before it's even plugged in you're reaching for the double stops!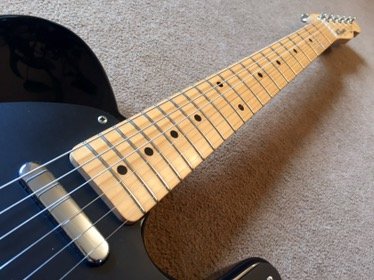 I particularly loved the aesthetics of this guitar, the single ply matt black scratchplate sits well with the black gloss body and maple neck (with matching solid black inlay dots).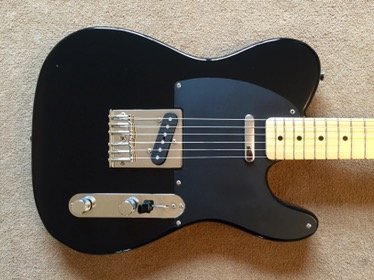 The guts of the thing – all original wiring and the neck/pocket stamps.