1984 Westone Thunder 1 Bass
I picked this up in a poor state of affairs, but beyond the years of sweat, dust, dirt, stickers and God know what else you could see a rock solid instrument without major fault.
These Thunder basses were made in the famed Matsumoku factory in Japan and the build quality is genuinely as good as the hype.
With a 7 digit serial number this model dates to October 1984.
Cleaning the guitar was the biggest single task initially. WD40, household spray polish, a well known store card and a bit of patience removed all the stickers.
The bridge, saddles and control knobs are all solid brass. I first washed them in slightly soapy hot water. After drying I coated them in a thick paste of salt, vinegar and flour.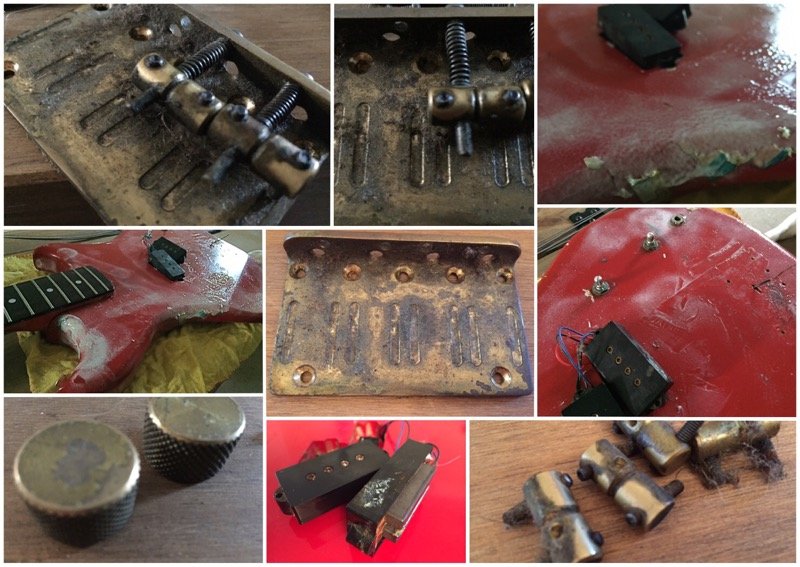 The frets were highly polished up and the fretboard cleaned entirely & conditioned with lemon oil. The board came up really well, they certainly used good quality materials in the Matsumoku factory.
Overall it turned out to be an excellent project.